Submit Things, Earn Points, Have Fun.
We Have Monthly Contests and Prizes
Submissions Do Good!
Change Language:
You can help us translate, it's this way:
11231
*Only suggestions in English can be accepted!


Recentelijk Gefavoriseerd Door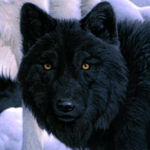 Logged In Users Can
Suggest Better Categorization
Report Bad Content
Suggest Improved Name
Propose Wallpaper To Be Featured!
Markeer Dubbel
Use Wallpaper As Theme

---
Explore More Wallpapers With Similar Colors!