Submit Things, Earn Points, Have Fun.
We Have Monthly Contests and Prizes
Submissions Do Good!
Cambia lingua:
Puoi aiutarci a tradurre,in questo modo:
76803
*Sono accettati solo suggerimenti in Inglese!


Recentemente preferito da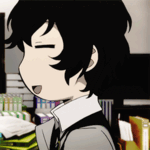 Logged In Users Can
Suggerisci una migliore categorizzazione
Report Bad Content
Suggest Improved Name
Propose Wallpaper To Be Featured!
Segna come duplicato
Usa wallpaper come tema

---
Esplora altri wallpapers con colori simili!